Specifications

The engine specs on this page are for the 1.0 liter 3 cylinder engine. All of the chassis specs pertain to the first generation Metros only ('89-'94). Unfortunately I do not have any specs for the second generation, or the 1.3 liter engine. If you do, feel free to e-mail them to me and I will definately add them to the site.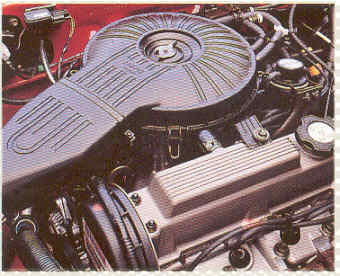 Manual Trans Ratios
Aluminum 5-speed manual(MM5)
1st Gear: 3.42:1
2nd Gear: 1.89:1
3rd Gear: 1.28:1
4th Gear: 0.91:1
5th Gear: 0.76:1
Reverse: 3.27:1
The 3 Cylinder Engine
Engine Material: Aluminum Block/Head/Intake
Engine Weight: 134.5 lbs. (fully assembled)
Engine Type: In-line SOHC 3 cylinder (RPO LP2)
Displacement(cu. in.): 1.0L (61)
Bore/Stroke(in.): 2.91 x 3.03
Horsepower @ RPM: 49 @ 4,700 (XFi)
Horsepower @ RPM: 55 @ 5,700 (Base and LSi)
Torque(lb/ft) @ RPM: 58 @ 3,300 (All Models)
Compression Ratio: 9.5:1
Fuel Induction: Electronic Fuel Injection
Exhaust System: Single
Ignition System: Electronic High Energy
Alternator Rating: 55 amp (50 amp convertible)
Battery Rating: 400 cca
Cooling Capacity: 4.1 qts (4.2 with automatic)
Fuel Capacity: 10.6 gal.

Exterior Dimensions
Hatchback Coupe:
Wheelbase: 89.2 in.
Length: 146.1 in.(89-91) 147.4 in.(92-94)
Width: 62.0 in.(89-91) 62.7 in.(92-94)
Height: 52.4 in.
Track (front/rear): 53.7/52.8 in.
Curb Weight(lbs): 1,650/ 1,621(XFi)

Hatchback Sedan:
Wheelbase: 93.1 in.
Length: 150.0 in.(89-91) 151.4 in.(92-94)
Width: 62.7 in.
Height: 53.5 in.
Track (front/rear): 53.7/52.8 in.
Curb Weight(lbs): 1,694

Convertible:
Wheelbase: 89.2 in.
Length: 147.4 in.
Width: 62.7 in.
Height: 52.0 in.
Track (front/rear): 53.7/52.8 in.
Curb Weight(lbs): 1,753

Interior Dimensions
Hatchback Coupe:
Head Room F/R: 37.8/36.5 in.
Shoulder Room F/R: 51.6/50.5 in.
Hip Room F/R: 51.1/42.5 in.
Leg Room F/R: 42.5/29.8 in.
Passenger Capacity: 4

Hatchback Sedan:
Head Room F/R: 38.8/38.0 in.
Shoulder Room F/R: 51.6/50.6 in.
Hip Room F/R: 51.1/42.7 in.
Leg Room F/R: 42.5/32.6 in.
Passenger Capacity: 4

Convertible:
Head Room: 35.6 in.
Shoulder Room: 51.6 in.
Hip Room: 51.1 in.
Leg Room: 42.5 in.
Passenger Capacity: 2


Automatic Trans Ratios
Aluminum 3-speed Auto(MX1)
1st Gear: 2.81:1
2nd Gear: 1.55:1
3rd Gear: 1.00:1
Reverse: 2.30:1